Archive for the 'Poëzie' Category
door "Peter Van Acker"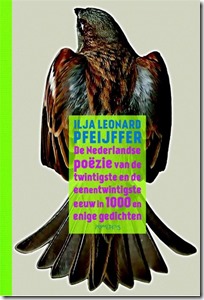 Beste broer,
Morgen ben je jarig en ik heb speciaal een gedicht voor jou geschreven met als titel: "62 in Trumpiaanse tijden". Je zult me alvast vergeven jouw jaardag, zulk een heuglijk moment, te koppelen aan de heer Trump, een verderfelijk man, daar zullen we het wel eens over zijn. Maar ik lees hier – in de nieuwste bloemlezing van de Nederlandse poëzie door Ilja Leonard Pfeijffer – dat gedichten niet moeten gaan over universele gevoelens, boterbloempjes, gierzwaluwen of korenvelden maar bij voorkeur ingebed worden in de actualiteit en de smerige wereld van de hedendaagse politiek.

Email This Post
Print This Post