Have you ever been in Suriname? Did you ever feel the temptation to make roti at home? Here's a little help!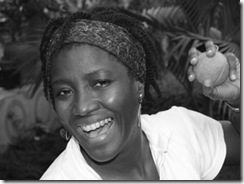 INGREDIENTS:
500 g Self-raising flour
300 ml Water
150 g Yellow split peas
1 T Cumin
2 t Garlic
100 ml Vegetable oil
Salt and pepper to taste
TO MAKE THE FILLING:
Wash the peas and boil them in water to cover until half done. Drain and put into a food processor. Process until fine. In a bowl, combine peas with cumin, garlic (minced), pepper and salt. Mix well.